INTERNATIONAL E-COMMERCE – A WORLD OF OPPORTUNITY
Sep 1, 2023
Accessing international markets takes many forms, from opening store fronts in a foreign country to delivering commodities via large ships to sending digital files containing technical drawings. One method of accessing international markets that is often overlooked, particularly by U.S. businesses, is international e-commerce. All U.S. B2C companies maintain a robust presence with multiple on-line domestic shopping platforms, but few extend their reach to international customers. Tremendous opportunities exist for U.S. companies to access international markets via e-commerce. India presents the largest, most immediate opportunity.
Consider that cross-border B2C e-commerce is projected to grow from $785 billion in 2021 to almost $8 trillion in 2030, as depicted below.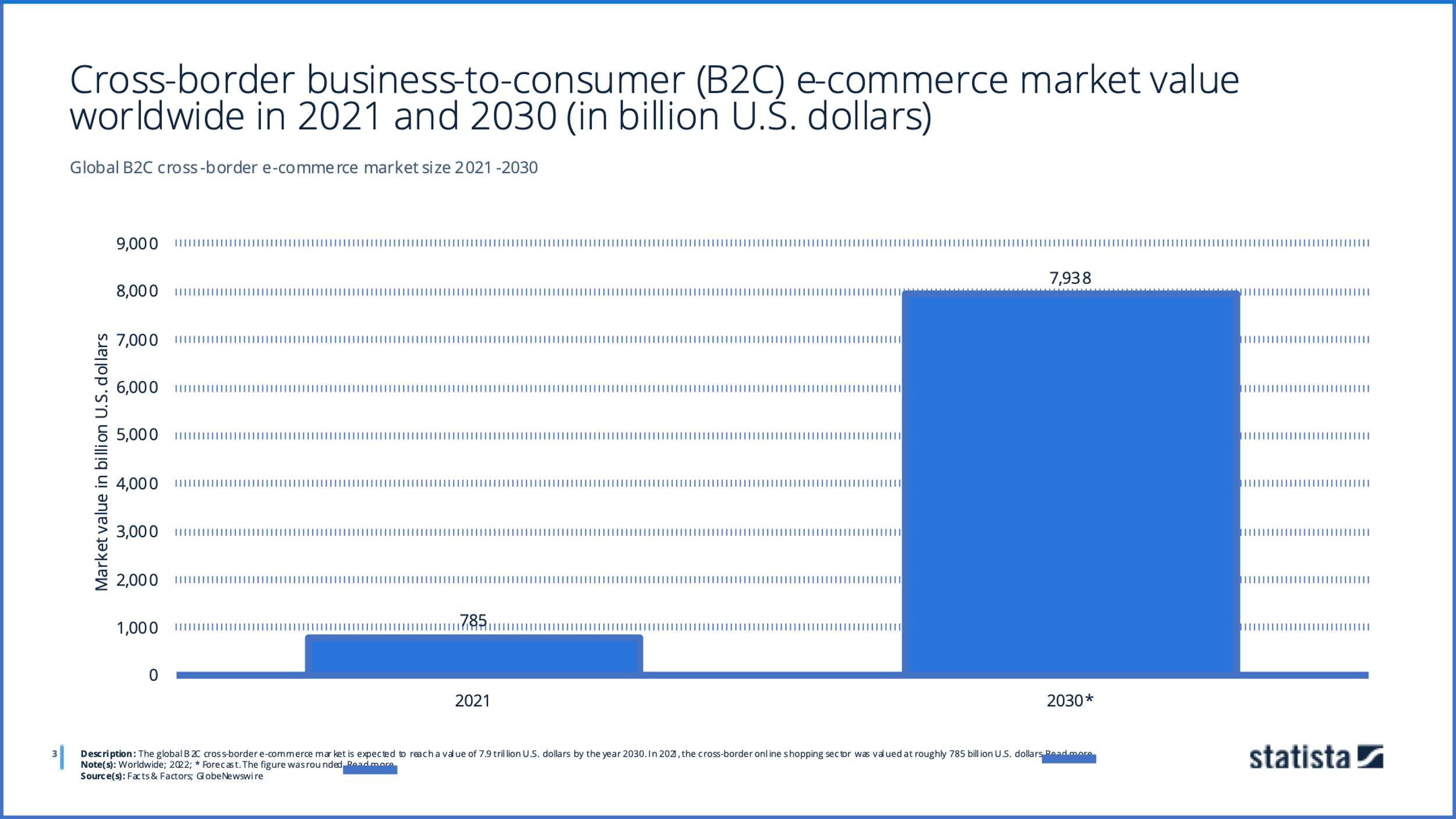 Then consider that as large as the e-commerce sector is in the U.S., just 3% of e-commerce revenues come from cross-border customers.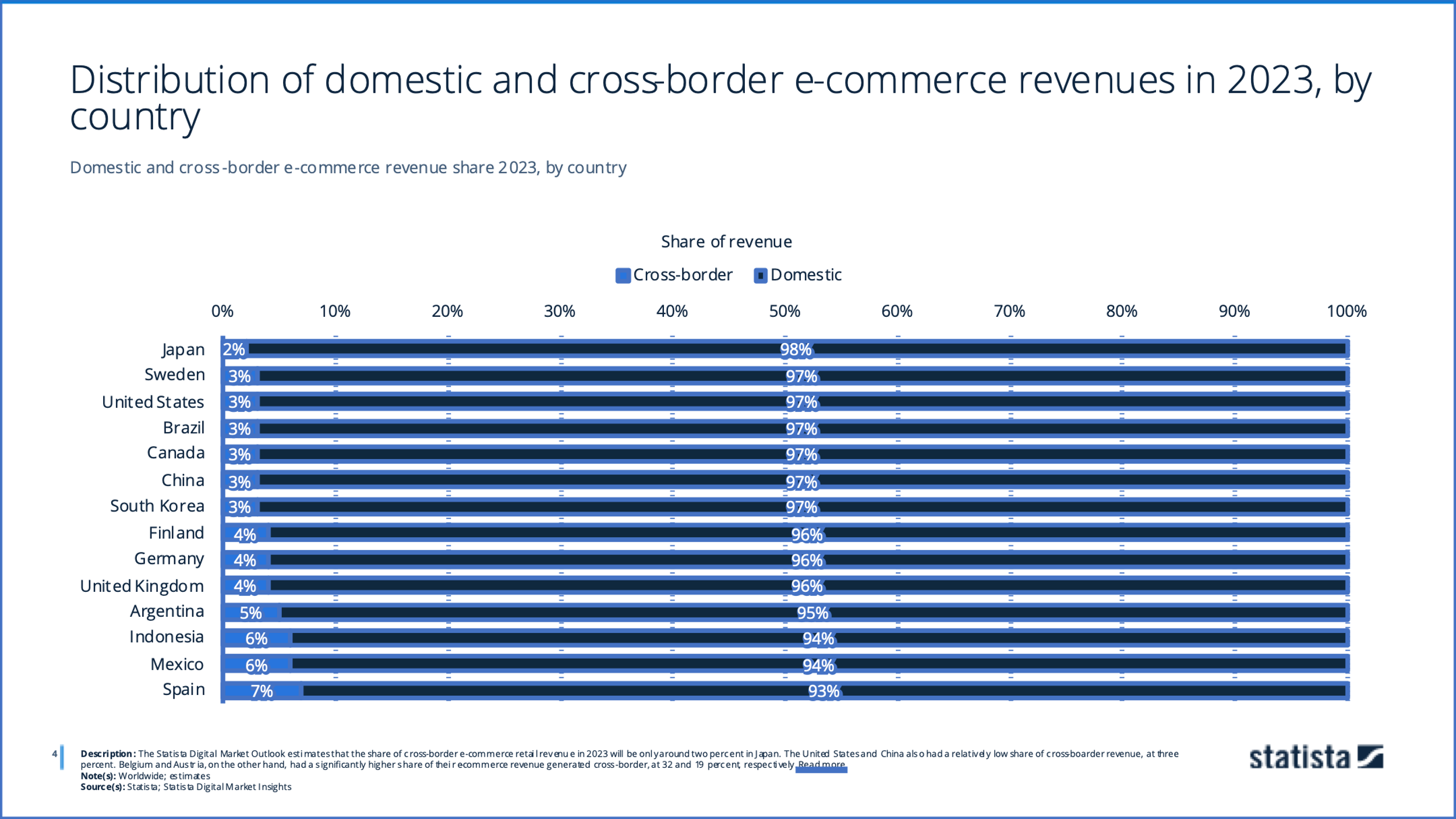 To be sure, there are many factors to consider when selling internationally via e-commerce. Logistics, shipping costs, product warranties, returns, and payment methods are just a few. However, certain categories of products lend themselves to easier international e-commerce distribution, such as food and beverage, health and beauty, sporting goods, and electronics. Thus, it is worth looking at which countries present the best prospects for e-commerce. India stands in #1 position.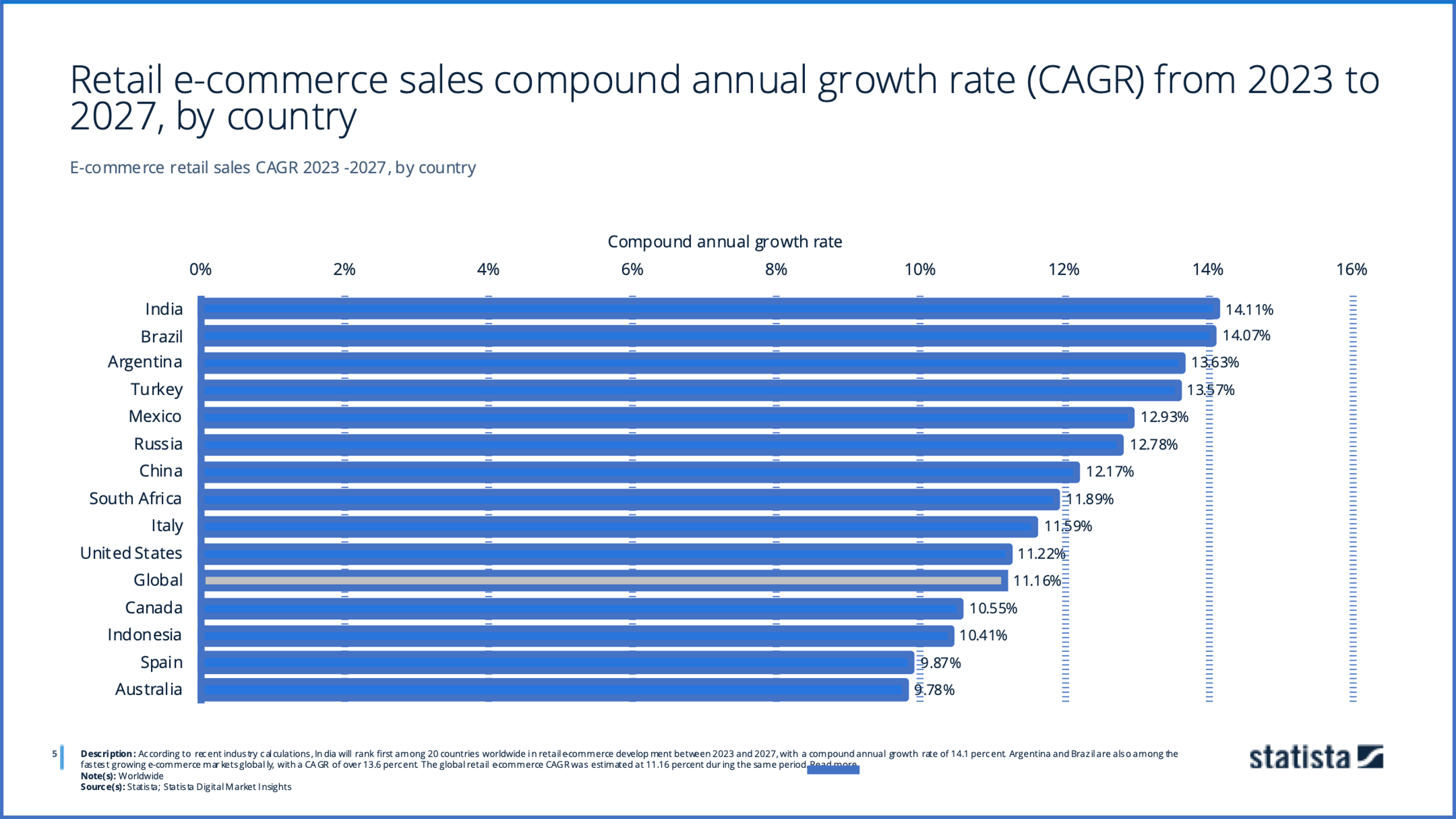 To put this 14.11% growth rate in perspective, it must be noted that the e-commerce industry in India in 2030 is projected to be USD $350 billion, or one-third of current U.S. e-commerce sales.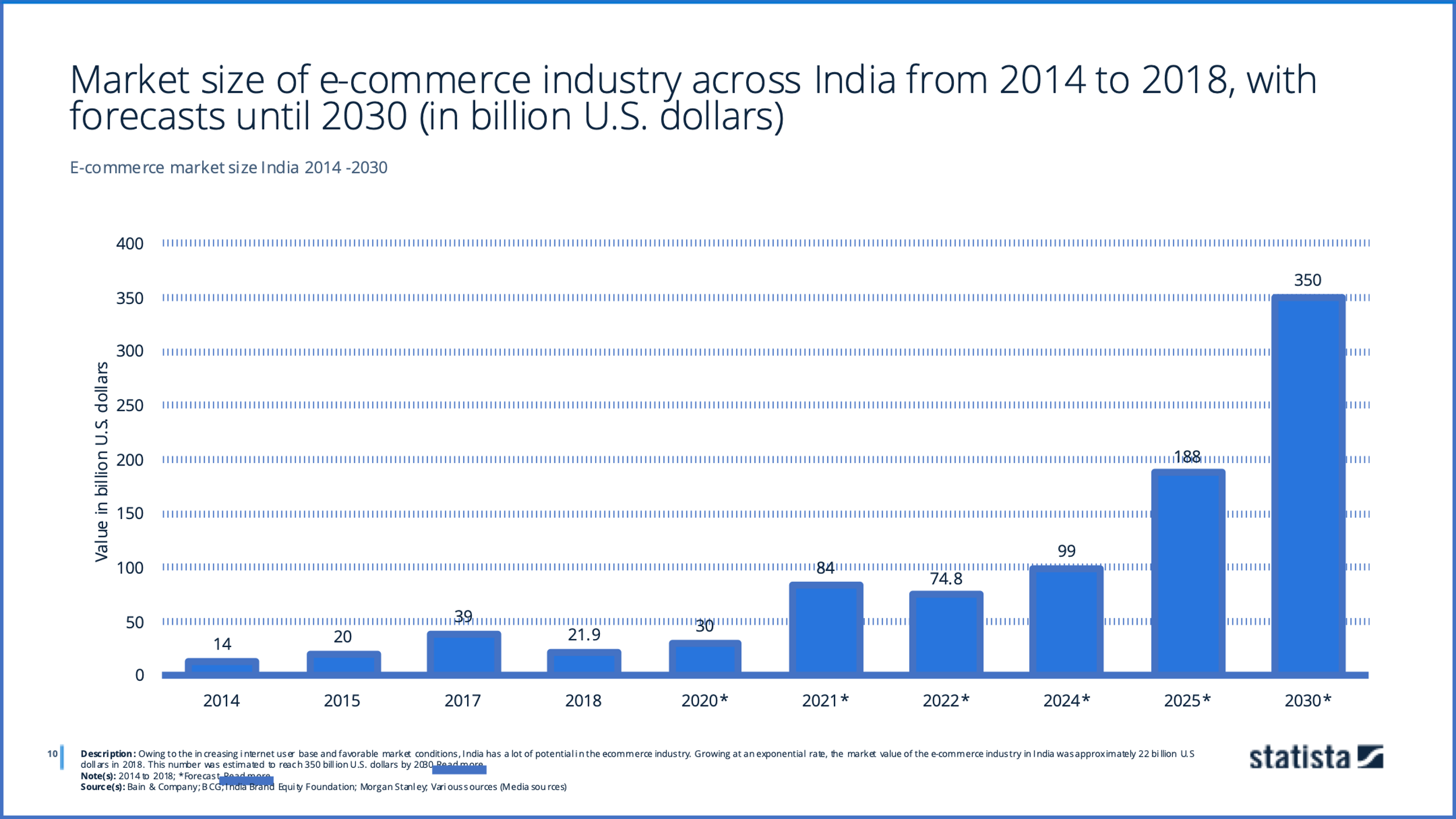 As India grows economically, it offers vast consumer bases, expanding middle classes, and openness to new suppliers of goods and services. Savvy B2C companies are directing their attention toward India to capitalize on these opportunities.
Selling into international markets requires careful planning, market research, understanding of trade regulations, and adaptation to cultural differences. SRK International Business Consultants offer comprehensive market entry assistance to companies wishing to enter the Indian market. To date, we have assisted over 2500 U.S. companies with market entry services. For further information, please contact Supriya Kanetkar: srk@srkibconsultants.in.
Address
SRK Affiliate
201, Infantry court
130, Infantry Road
Bengaluru – 560 001, India
Phone: +91-80-22868732
Fax: +91-80-22868719
SRK and Associates
203, Infantry Court
130, Infantry Road
Bengaluru – 560 001, India
Phone: +91-80-41149071
Fax: +91-80-41149072

US office Address:
3401 Market Street, Suite 200
Philadelphia, PA 19104
Phone: +1-215-392-4886.
E mail: srk@srkibconsultants.in