THE #1 REASON U.S. COMPANIES SHOULD SELL INTERNATIONALLY
Aug 15, 2023
Over the past 200 years, the world economy has increased more than a hundredfold. This is a staggering growth rate when compared to a global population growth of only eightfold. To explain this explosive growth in numbers, the world's economy has grown from $1.2 trillion in 1820 to $121 trillion in 2018. If global economic growth continues at 2.8% until the end of this century, the world economy will be $1.1 quadrillion by 2100.
Economist Angus Maddison is renowned for documenting the rise of world wealth on a per capita level over the past 2,000 years. From $800 at the start of the Common Era, average global income per person remained the same for the next 1,000 years. By 1800, a span of eighteen centuries, average global income per person had risen to only $1,140, a meager increase of 40%. And it took the next 100 years for this amount to double. However, since 1900, the average global income per person has increased at rates never seen in human history. World GDP per capita for 2021 was $12,235, an increase of 605% from 1900. The result is that U.S. exporters have access to more international markets than at any previous time.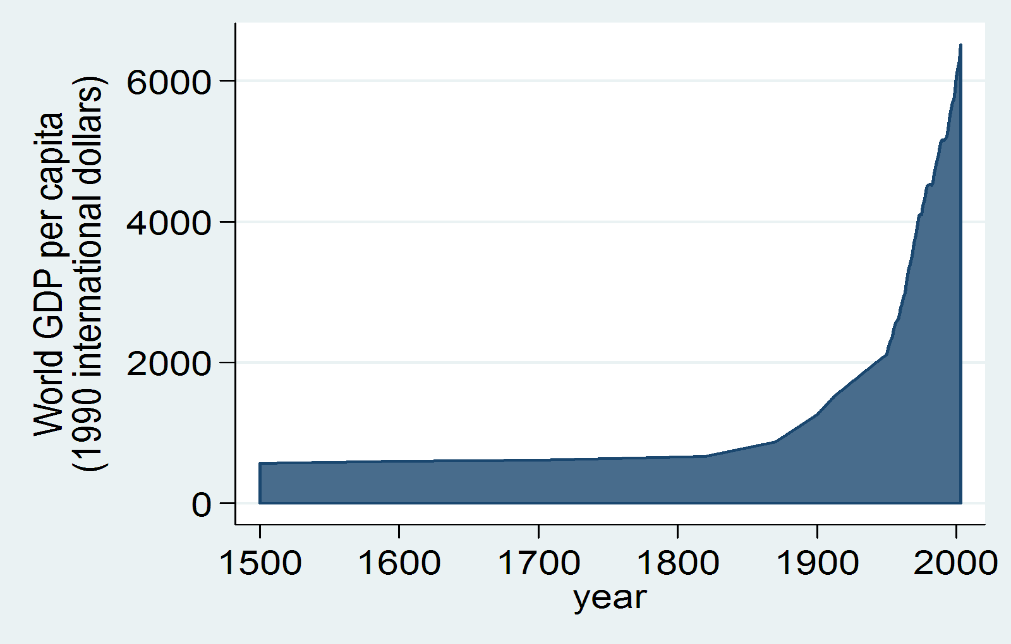 Important to note is that not all regions, nor countries, of the world are growing at the same rates. As shown in the chart below, South Asia economies have grown at approximately twice the pace of North America economies, which are the U.S. and Canada. Indeed, over the 2012 to 2021 timeframe, South Asia economies grew at just over 5% compared to North America's economies growth of 2%, a positive difference of + 150%.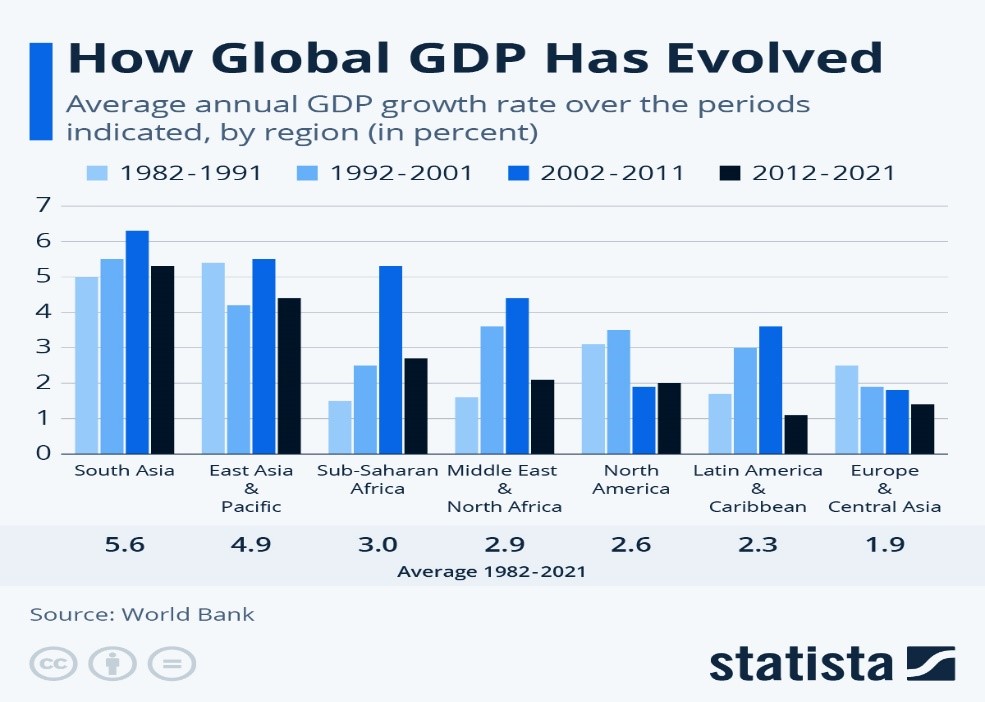 Years ago, we heard a conference speaker state, "No one can defy the laws of demographics." Happily, the laws of demographics confirm that many markets exist for U.S. exporters and that these markets are expanding, both in total size and in purchasing power of individual citizens.
At present (2023), India is the world's 3rd largest economy by purchasing power parity (PPP) and 5th largest economy by nominal GDP (GDP: USD 3.75 trillion) (Source: World Economic Outlook IMF). We encourage U.S. companies to position themselves now for what is taking place over the coming years. Indeed, the #1 reason why U.S. companies should sell internationally is because the law of demographics cannot be defied.
Selling into international markets requires careful planning, market research, understanding of trade regulations, and adaptation to cultural differences. SRK International Business Consultants offer comprehensive market entry assistance to companies wishing to enter the Indian market. To date, we have assisted over 2500 U.S. companies with market entry services. For further information, please contact Supriya Kanetkar: srk@srkibconsultants.in.
Address
SRK Affiliate
201, Infantry court
130, Infantry Road
Bengaluru – 560 001, India
Phone: +91-80-22868732
Fax: +91-80-22868719
SRK and Associates
203, Infantry Court
130, Infantry Road
Bengaluru – 560 001, India
Phone: +91-80-41149071
Fax: +91-80-41149072

US office Address:
3401 Market Street, Suite 200
Philadelphia, PA 19104
Phone: +1-215-392-4886.
E mail: srk@srkibconsultants.in