India is a land of opportunities. With approximately 1.3 billion people, of which 66 % in the age group of 15 to 64 years, India presents itself as a large consumer base. In the recent years, India has improved its ranking in ease of doing business and global competitiveness. It is world's 6th largest economy by nominal GDP and 3rd largest by purchasing power parity (PPP). India has one of the best start-up and business-friendly ecosystems in the world.
India is geographically vast and culturally diverse country. There is no single magic formula to enter into market or doing business here. For new entrants as well as experienced exporters, business expansion in India can seem like a daunting task.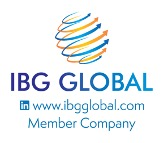 Business Expansion in India
SRK international business (IB) consultants offer a wide range of international trade and investment services to foreign companies interested in their business expansion in India as well as Indian companies interested in exploring the overseas market. For foreign companies looking for representatives in India, we provide services such as market research, potential agent/ representative/ distributor/ partner search, background check, export promotion services, trade mission assistance, Foreign Direct Investment (FDI) attraction and many more.
SRK IB consultants have in depth knowledge of the Indian market, its business culture and industry expertise with dedicated and committed team of professionals to assist clients throughout India.
We have capabilities and proven track record in providing export promotion services to Economic Development Organizations (EDOs) across the world as well as foreign companies looking for representatives in India. Every year, SRK IB consultants work with several international clients under Trade and Investment portfolio. SRK has more than 20 years of international business experience.
SRK and Associates is an invested partner of International Business Group (IBG). The IBG is an association of private commercial consulting firms with offices and staff in 53 countries. Overall, IBG caters to around 200 country markets in the Americas, Europe, Asia-Pacific, Africa, and the Middle East region. SRK can assist local Indian companies seeking to grow internationally through collaboration with our IBG counterparts.
More
About Us
SRK Affiliate and SRK and Associates are sister firms providing services to clients for international trade development and investment attraction. The firms are headquartered in Bengaluru, India with additional personnel based in Mumbai.

SRK Affiliate has been providing export promotion services
More
Contact Us
SRK Affiliate
201, Infantry court
130, Infantry Road
Bengaluru – 560 001, India
Phone: +91-80-22868732
Fax: +91-80-22868719
SRK and Associates
203, Infantry Court
130, Infantry Road
Bengaluru – 560 001, India
Phone: +91-80-41149071
Fax: +91-80-41149072

US office Address:
3401 Market Street, Suite 200
Philadelphia, PA 19104
Phone: +1-215-392-4886.
E mail: srk@srkibconsultants.in